Musical Thinking: 5 Simple Steps to Teach Children How They Think
$24.99
In an era where children are learning academic content earlier than in the past, the ability to creatively problem solve with cognitive flexibility, focused attention and self-control has never been more important. Having worked with hundreds of children on the development and application of executive function skills, we have found that when we teach children "how to think" not simply what to think they become empowered learners.
Early in my work as a psychologist in schools and clinics, I heard students told to alter their behavior with words like, "Just slow down," "Think it out," and "Use your creative problem solving skills," only to see the children look up bewilderedly. It struck me that we often tell children what to do without telling them how to do it.
This results in children who become disorganized thinkers, using trial and error to try to meet the expectations of teachers, parents and those whom they love. In an effort to empower the children to become masters of their actions, we began to make the cognitive processes that underlie thinking "transparent" to the students by providing direct instruction regarding what executive function skills are, how to develop them and when and how we use them. We interacted and played with hundreds of children applying cognitive science, kinesiology and music research to make learning more interactive and fun. We observed over and over again, that when children were:
Taught how their brain works
Taught some foundational executive function skills
Provided an opportunity to move not sit
Asked to collaborate in the creation of better learning methods
Introduced to tempo, rhythm and timing to enhance their executive functions
THEY LEARNED BETTER and were MUCH HAPPIER
Over time, our approach became Musical Thinking, a cognitive empowerment strategy utilizing music, rhythm and movement that teaches children "how they think and learn" helping them gain better control over their approach to daily tasks and activities related to learning and behavior.
Musical Thinking is simple yet robust.
First, we show the children that they are naturally musical with simple marching activities.

Then we introduce The Love Notes, showing them how their brains encode, store and retrieve information.

Next we ask the children to creatively apply The Love Notes with rhythm and movement to academic content, self-regulation, or behavior to achieve a desired change in the outcome of their actions.
By providing children the opportunity to collaborate in the learning process, children are empowered to improve their thinking, attention, impulsivity and problem solving skills leading to better learning and behavior.
Musical Thinking benefits children by:
Using the universal language of music to engage the brain and the body.
Teaching children the cognitive science behind how their brains learn.
Enhancing two precursors to learning, rhythm and timing, to engage the brain in a manner that reduces anxiety and stress in children.
Making the children active collaborators in their learning process.
Activating what the brain knows well, rhythm and patterns to improve executive functions.
Using children's natural creativity to enhance their self-confidence and skill mastery.
Learning through music, movement and play.
Description
Digital Book – DOWNLOAD AS PDF FILE.
58 pages.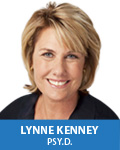 Lynne Kenney, Psy.D., is the nation's leading pediatric psychologist in the development of classroom cognitive-physical activity programs for students grades K-6. Dr. Kenney develops curriculum, programming, and activities to improve children's cognition through coordinative cognitive-motor movement, executive function skill-building strategies, and social-emotional learning.
Dr. Kenney has advanced fellowship training in forensic psychology and developmental pediatric psychology from Massachusetts General Hospital/Harvard Medical School and Harbor-UCLA/UCLA Medical School. She holds a master's degree in Physical Education from the University of Southern California and a Doctorate in Psychology from Pepperdine University.
Testimonials
"Thank you for sharing your knowledge and skills. I loved the 'hands on' activities and plan to use them in my kindergarten class."
- Sylvie Seguin | Ottawa, ON | May 11, 2016
"Lynne is a fantastic facilitator. I appreciate all the resources and examples she provided. This was an extremely enjoyable and educational workshop." - Stephanie Mulhall | London, ON | May 9, 2016
"Speaker was upbeat, clear, engaging, easy to listen to, and easy to stay engaged. Very real and genuine and very accommodating."
- Oakville, ON | May 10, 2016
"Extremely competent speaker. She knows the material"
- Sylvie Seguin | Ottawa, ON | May 11, 2016
"Lynne was/is a wealth of knowledge and was able to keep the room engaged for the duration of the days. Lot's of great info. Looking forward to visiting her Facebook page." - Oakville, ON | May 10, 2016
"Wonderful workshop, loved everything about it. Really good speaker. Easy to understand and really knowledgeable." - Giselle North | London, ON | May 9, 2016
"I appreciate the conversation about sleep, nutrition, etc. Very resourceful instructor...I'd like to sit and speak with Lynne; she's so interesting and informative." - Nicole | London, ON | May 9, 2016
"Lynne Kenney is a delightful presenter. Warm and engaging, with an infectious giggle. She presented the material in a memorable and entertaining manner!"
- 2014 Alberta Conference on Children and Adolescents | Edmonton, AB | November 3 & 4, 2014
"I appreciated Lynne Kenney's session as she incorporated movement, sharing and collaboration into the presentation."
- 2014 Alberta Conference on Children and Adolescents | Edmonton, AB | November 3 & 4, 2014
"Lynne Kenney gets five stars - humour, action and real
modelling
!"
- 2014 Alberta Conference on Children and Adolescents | Edmonton, AB | November 3 & 4, 2014
More information: www.lynnekenney.com
There are no related products at this time.