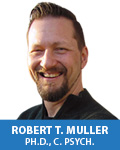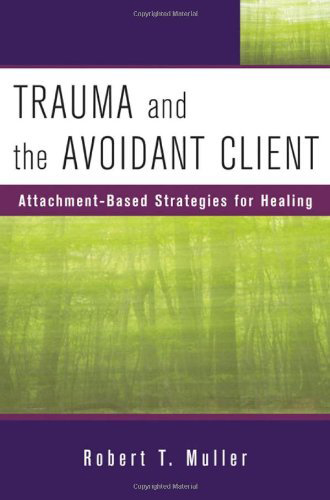 Robert T. Muller, Ph.D., C.Psych. completed his clinical fellowship at Harvard University, after which he joined the faculty of the University of Massachusetts, and started a trauma assessment service that was oriented toward helping under-serviced members of the community. Throughout his professional career, Dr. Muller has been practicing, teaching, and supervising in the areas of trauma, attachment, and psychotherapy. He is the author of the newly released, Trauma and the Avoidant Client: Attachment-Based Strategies for Healing, published by Norton Press. In addition, he has authored numerous scholarly articles, book chapters, and grants, and is currently lead investigator in a provincially-funded, multi-site program for the assessment and treatment of intra-familial trauma. He is on faculty as Associate Professor of Clinical Psychology at York University, as a member of the Women's College Research Institute at the University of Toronto, and as a clinical supervisor at the Hincks-Dellcrest Treatment Centre. He has over twenty years of clinical experience in the field, and maintains an active private practice in downtown Toronto.
Trauma and the Avoidant Client is available for purchase on Amazon.
For more information on trauma and mental health please visit Dr. Muller's blog Talking about Trauma and the online magazine The Trauma and Mental Health Report.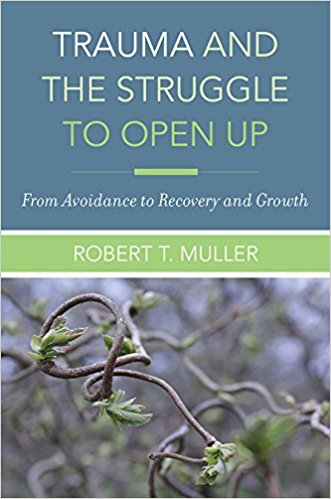 Dr. Muller's newest book is entitled Trauma and the Struggle to Open Up, and it's about how to navigate the psychotherapy relationship with challenging trauma clients. This book is available purchase on Amazon.
Editorial Reviews:
"Trauma and the Avoidant Client is just right. It hits the ground running. The eight chapters are well-written, helpful and relevant and each finishes with a great summary of the main therapeutic points. While obviously strongly embedded in attachment theory and backed up with Professor Rob Muller's research, it is not a tedious theoretical read, and is written by someone with a good deal of clinical skill and knowledge. This is a book for therapists. . . . A very good buy."
– New Zealand College of Clinical Psychology Journal
"This text is invaluable to a range of healthcare practitioners seeking to understand more deeply how people respond when faced with the challenging prospect of focusing on their vulnerabilities and I would consider this high-recommended reading for those training to become counsellors and psychotherapists."
-Healthcare Counselling and Psychotherapy Journal (UK)
"[A] practical, useful and empirically based guide….[I]nsightful and relevant to all age groups….[E]asy to read and I would definitely recommend it….[H]ighly practical and insightful."
– Aotearoa New Zealand Social Work
"Clinical experience blends with research and theory to provide a fine survey of defensive patterns and how they can be changed."
– Midwest Book Review
"Clinically perceptive, theoretically clear, and research-informed, this book is filled with clinical gems."
– Leslie S. Greenberg, PhD, Distinguished Research Professor, York University
Podcast Featuring Dr. Muller:
Becoming a trauma therapist – free podcast available here:
http://www.westcoasttraumaproject.com/podcast/robert-muller-phd/
Videos Featuring Dr. Muller:
Robert T. Muller, Ph.D., C. Psych. – Trauma and the Avoidant Client I: Benefits of Therapy
Robert T. Muller, Ph.D., C. Psych. – Trauma and the Avoidant Client II: The Therapy Relationship
Robert T. Muller Ph.D., C. Psych. – CAMH Lecture on Trauma Therapy
Robert T. Muller, Ph.D., C. Psych. – Becoming a Trauma Therapist