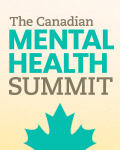 Co-Sponsored by Sunshine Coast Health Centre
Presented by Margaret Wehrenberg, Psy.D. and Jeff Riggenbach, Ph.D. and Richard W. Sears, Psy.D., Ph.D. ABPP and Jamie R. Forsyth,Ph.D. and John P. Forsyth,Ph.D. and Randy Paterson, Ph.D. and Laurel Parnell Ph.D. and Lisa Ferentz, LCSW, DAPA and Henny Westra, Ph.D. and Eboni Webb, Psy.D., HSP and Robert A. Neimeyer, Ph.D. and Reid Wilson, Ph.D.,
Wednesday, November 20, 2019 – Friday, November 22, 2019 | Calgary, ab
→ More information & registration
---
Important Notice:
Online registration is now CLOSED for this event.
You can arrive up to one hour early to register for this event at the door.
Please note both of Dr. Parnell's workshop times have been extended by 30 minutes, the new workshop times are 9:00am – 4:30pm.