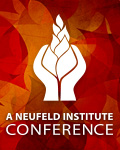 Co-sponsored by Jack Hirose & Associates
Presented by Gordon Neufeld, Ph.D., author of Hold On To Your Kids and Gabor Maté, M.D. and Martin Brokenleg, Ph.D. and Maria LeRose, M.Ed. and Geneviève Brabant, MSW, RSW and Colleen Drobot, B.Ed., RPC and Patti Drobot, B.Sc., OT, RPC and Deborah MacNamara, Ph.D. and Tamara Strijack, M.A.
Wednesday, November 15, 2017 – Friday, November 17, 2017 | Calgary, ab
→ More information & registration
---
Important Notice:
Please note, we are no longer accepting Workshop Aides for this conference. However, registration is still open for the conference.