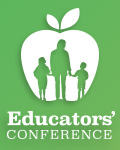 Presented by Gabor Maté, M.D. and Steven G. Feifer, D.Ed., ABSNP and Peg Dawson, Ed.D., NCSP and Kathy Morris, M.Ed. and Cara Daily, Ph.D. and Jay Berk,Ph.D. and Linda J. Burkhart, BS and Kelli Sandman-Hurley, Ed.D and Tracy Block-Zaretsky, BA
Monday, December 2, 2019 – Wednesday, December 4, 2019 | Richmond, bc
→ More information & registration
---
Important Notice:
The Earlybird Deadline has now been extended to 28/11/2019.
Please note, Workshop #6 has been cancelled.
Please note, we are looking for workshop aides for this event.
For more information, please follow this link: http://www.jackhirose.com/help-frequently-asked-questions/workshop-aide-program/
---
Additional Information:
Please note, there have been changes made to the line up. Please see the event page for the most up to date information.