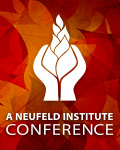 Presented by Gordon Neufeld, Ph.D., author of Hold On To Your Kids and Deborah MacNamara, Ph.D. and Maria LeRose, M.Ed. and Geneviève Brabant, MSW, RSW and Colleen Drobot, B.Ed., Dip. Of Special Education, M.A., RPC, MPCC and Denise Findlay, M,ED., CPCC, ACC and Eva de Gosztonyi, M.A. and Tamara Strijack, M.A.
Monday, November 25, 2019 – Wednesday, November 27, 2019 | Edmonton, ab
→ More information & registration
---
Important Notice:
The Earlybird Deadline has now been extended to 21/11/2019.