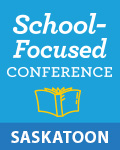 Nurturing Resilience & Fostering Motivation in Children & Adolescents
Presented by Steven T. Olivas, Ph.D., HSP and Rebecca Moyes, M.Ed. and Eboni Webb, Psy.D., HSP and Meghan Barlow, Ph.D. and Kathy Morris, M.Ed. and Jay Berk, Ph.D.
Monday, April 27, 2020 – Wednesday, April 29, 2020 | Saskatoon, sk
→ More information & registration
---
Important Notice:
The Saskatoon conference line up was last updated on March 11, 2020.
---
Additional Information:
Registration Code: SFCONF-YXE